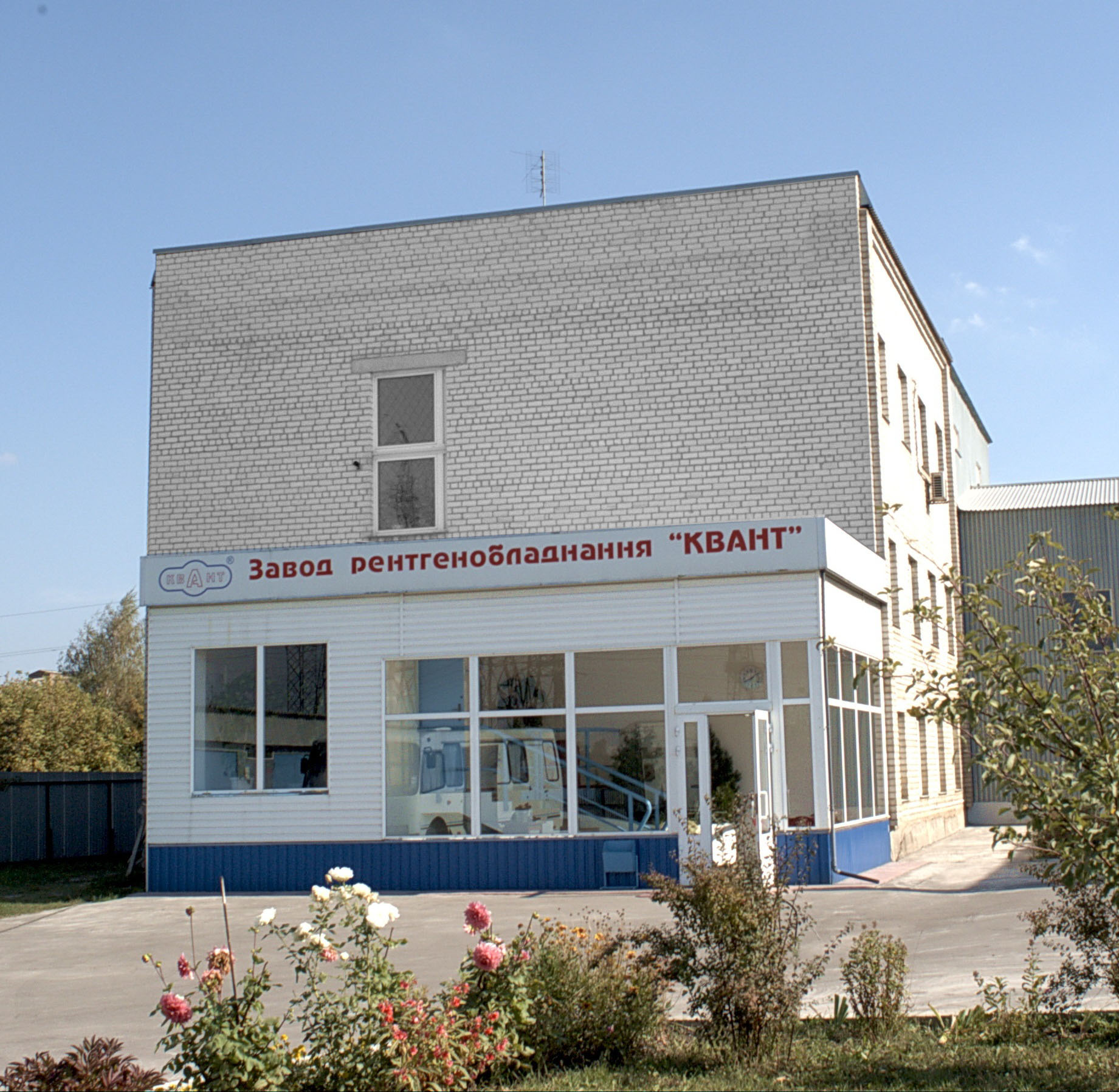 X-ray equipment factory "KVANT" is the leading enterprise in Ukraine in the field of development, production and maintenance of modern X-ray diagnostic equipment.
For more than 30 years, we have been specializing in the design and software development, production and service support of X-ray equipment so that every medical institution is equipped with high-quality modern devices for the possibility of quick diagnosis and the selection of optimal treatment. During this time, we have created not only our own material and technical base, but also a completely closed production cycle with unique developments. Constantly improving the quality of production processes allows us to introduce innovative technologies so that our customers are the first to use the latest technologies in the field of X-ray diagnostics.
In its arsenal, the Plant has more than 10 types of X-ray diagnostic complexes with modern advanced technical capabilities, as well as a number of patents, such as the NEYRON software and hardware complex, which was created taking into account all the needs for a quick and high-quality examination, and ensures the convenience of using the personnel of the medical institution.
Factory"Kvant" has qualified specialists, its own production base and after-sales service and offers a full range of work and delivery services, installation and commissioning, training of medical and maintenance personnel, as well as service maintenance of delivered products.